Engagement photoshoot.
Nowadays it's common to see couples having an engagement photoshoot before the wedding. It might seem dispensable for some of you, but it's actually a great step to do a engagement photoshoot before the wedding, for a lot of reasons.
It's, above all,
an EXPERIENCE
for the couple
and a time to relax
before the big day.
Personally, the engagement photoshoot that i make are personalized and designed for the couple. I believe that the photoshoot has to reflect the complicity and love of the two people standing on the other side of the lens. So, i make sure of knowing the couples before every photoshoot and figure out what's perfect for them.
If the woods is your favourite place to be, that's where we'll do the photoshoot, but if you're a beach lover, I'll be glad to show you the most beautiful (and wildest) beaches i know. Bike ride? More than possible too. I truly believe that this session, that'll stay with you forever, has to reflect what you, as a couple, like to do.
This will not only make your engagement photoshoot really special and personal but will also help you feel more comfortable during the session, once you're in a place you truly like or doing something you really enjoy!
Every couple has their own way of being and my goal is to provide you an engagement photoshoot that is a reflection of what you are as a couple, forced poses or formal environments are not invited. I want you to feel as comfortable as possible.
You don't need to be afraid of not knowing how to act or what to do, I promise it's way easier than you think. You just need to be ready to have a nice afternoon with the person you are about to marry. Everything else will flow.
I always make sure that the light and environment of the chosen place are in perfect condition for the photoshoot. Usually, golden hour is the ideal time for an engagement photoshoot. The light is softer and warmer. If you are an early bird, it's equally perfect too. If you are the kind of couple who wakes up really early, you will have the places all for yourself. Isn't getting photographed with your other half a lifetime experience?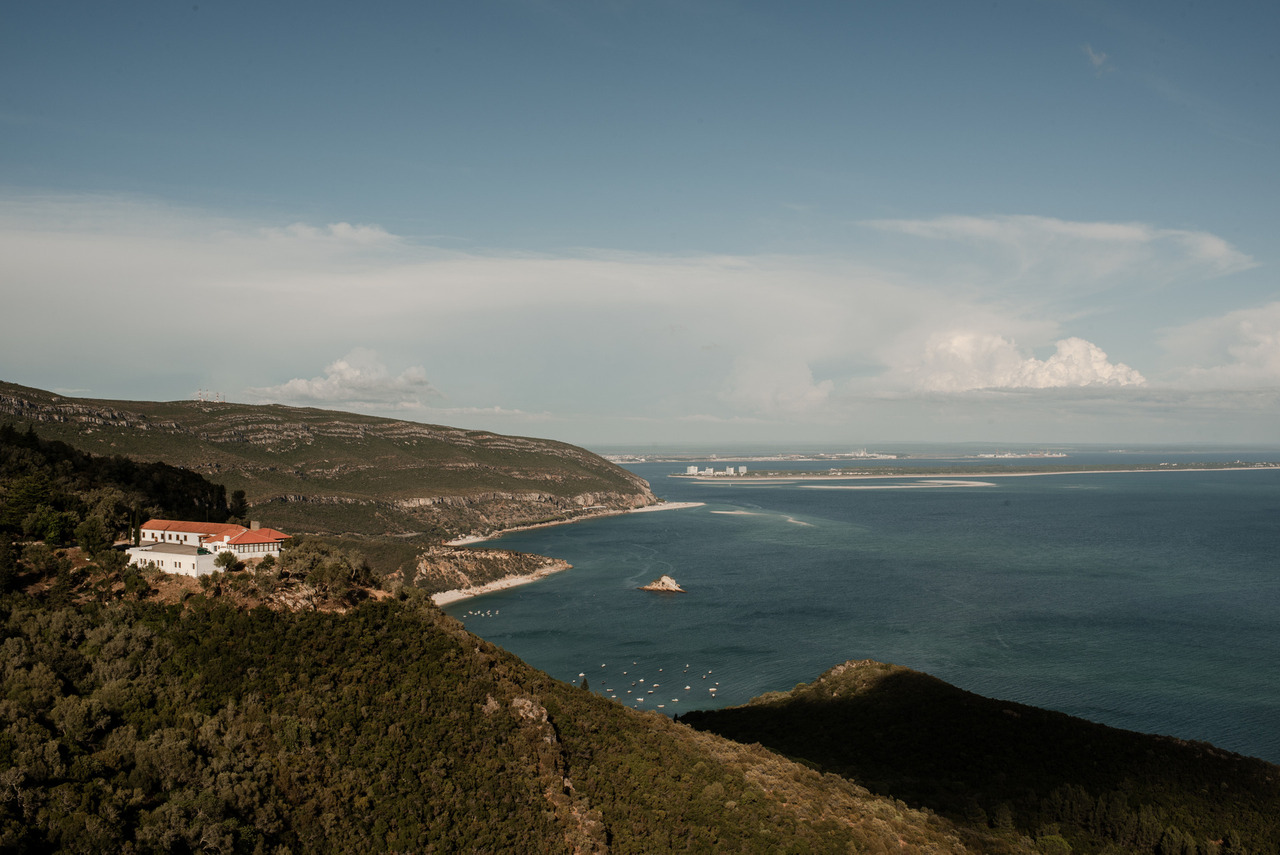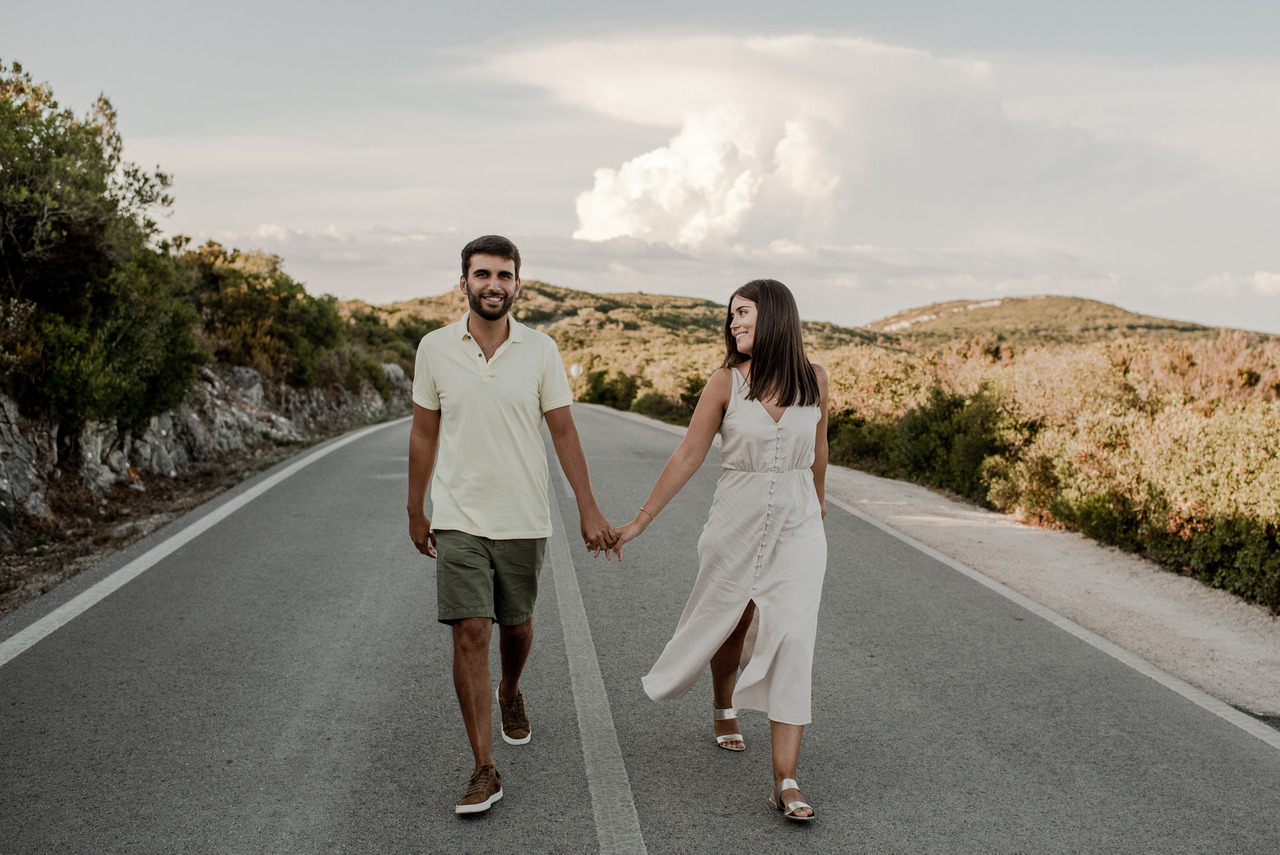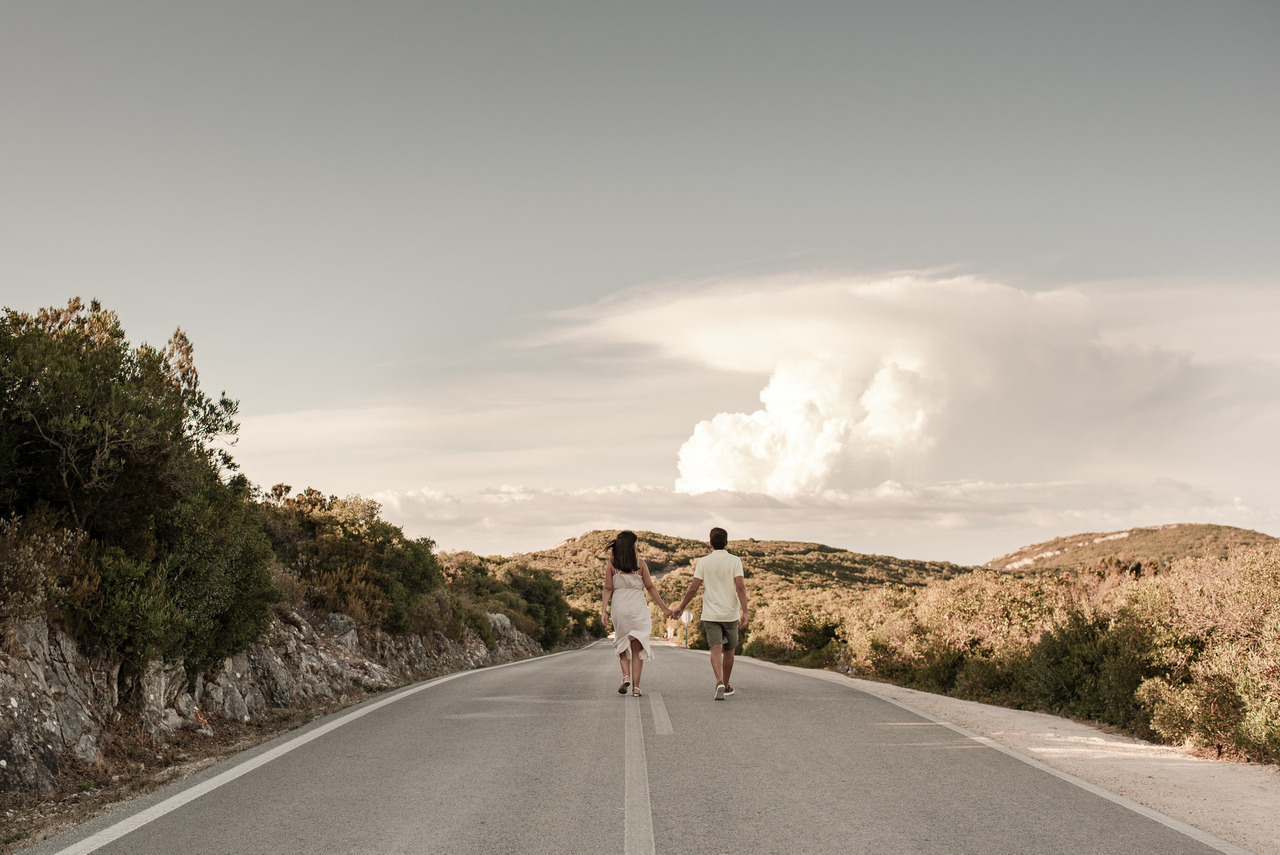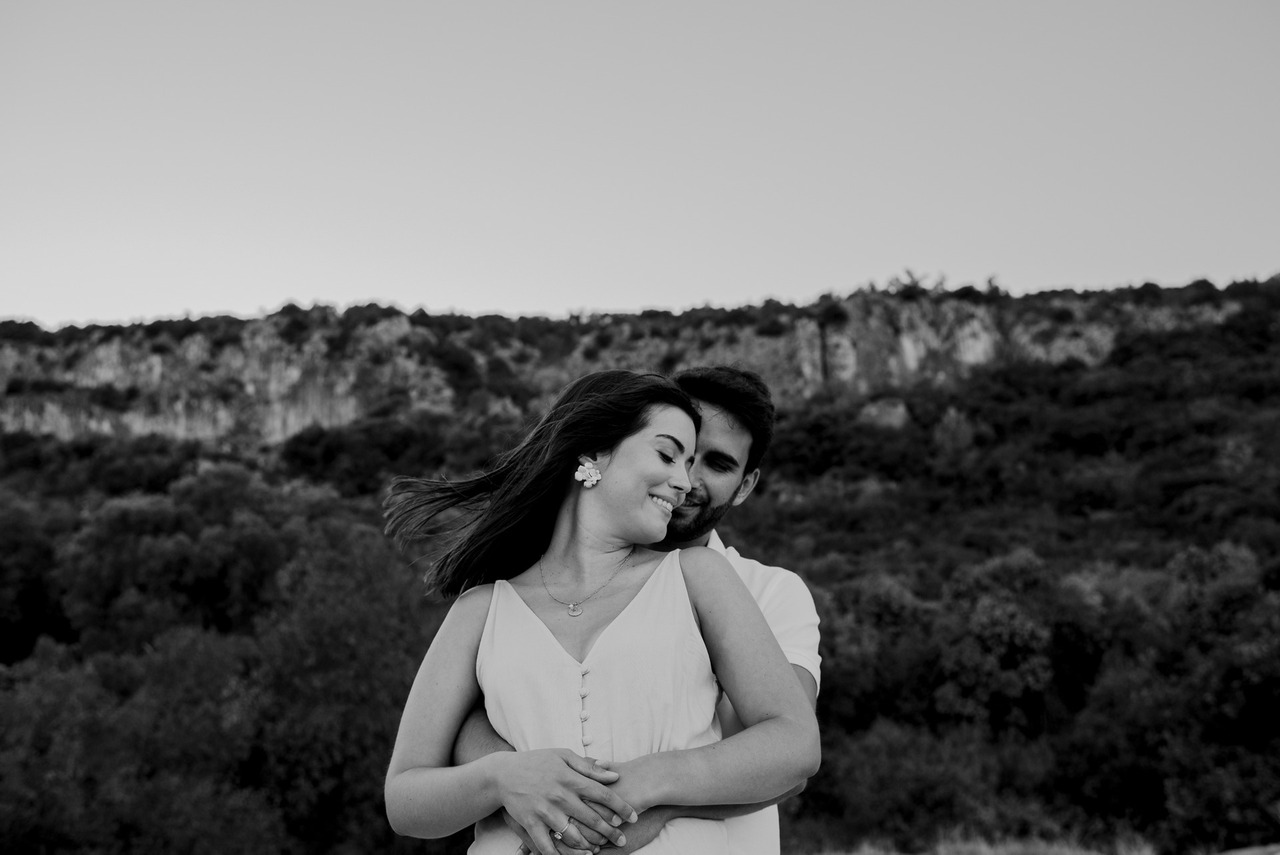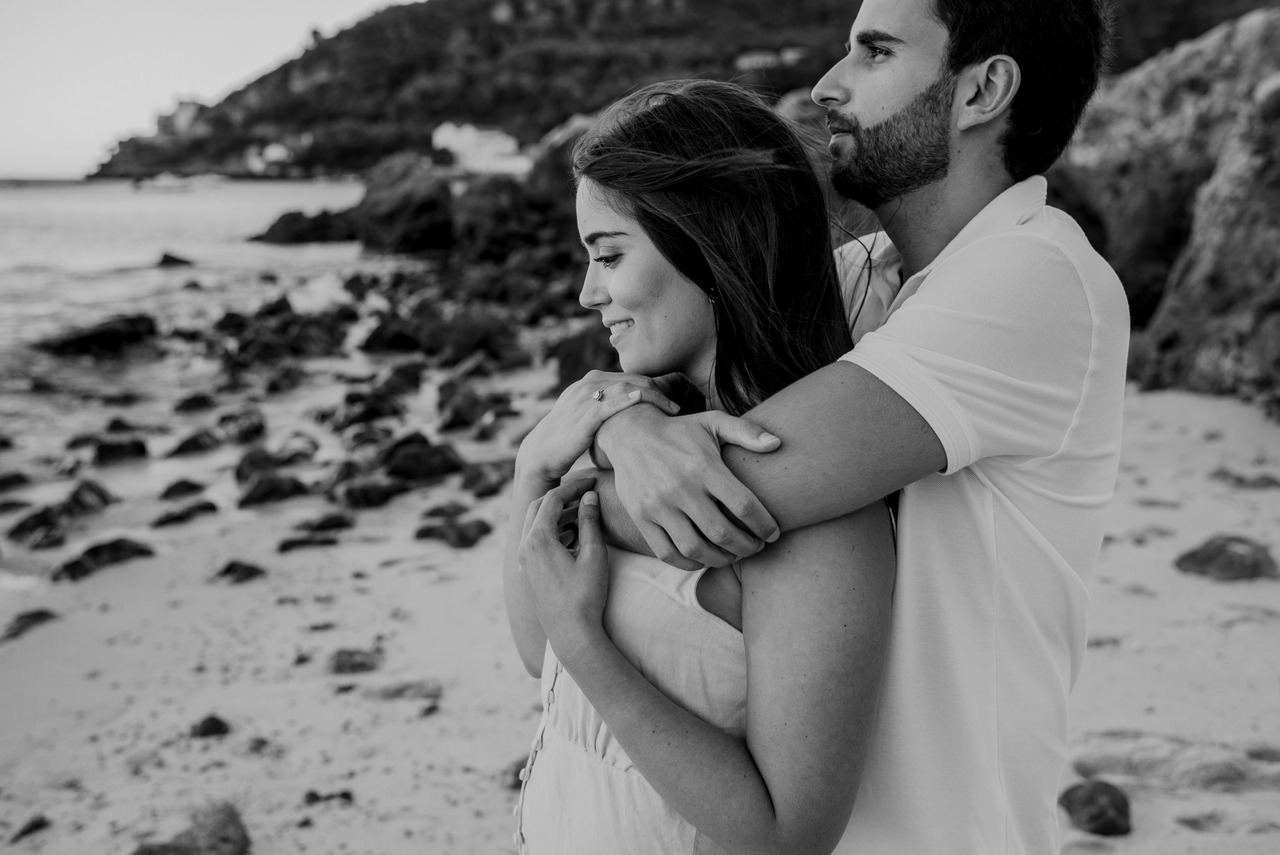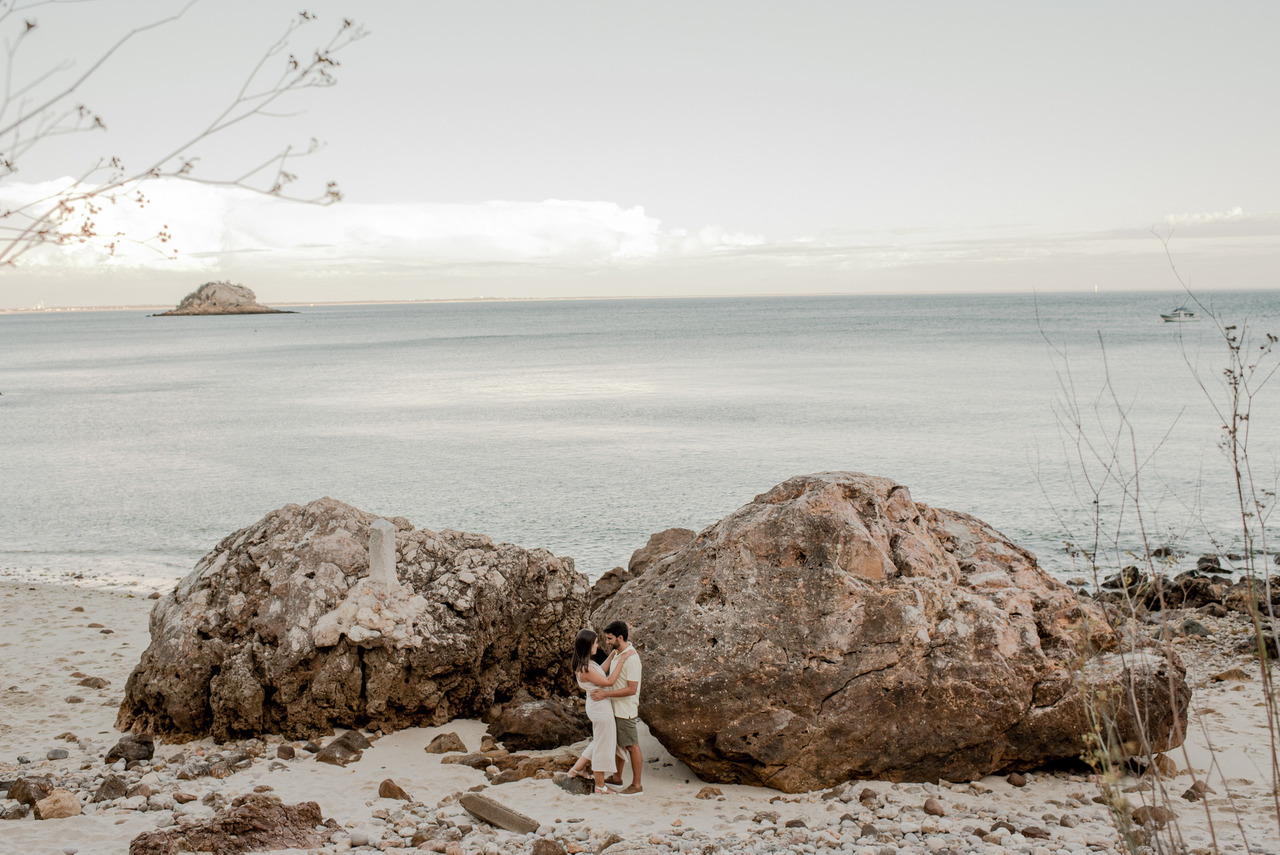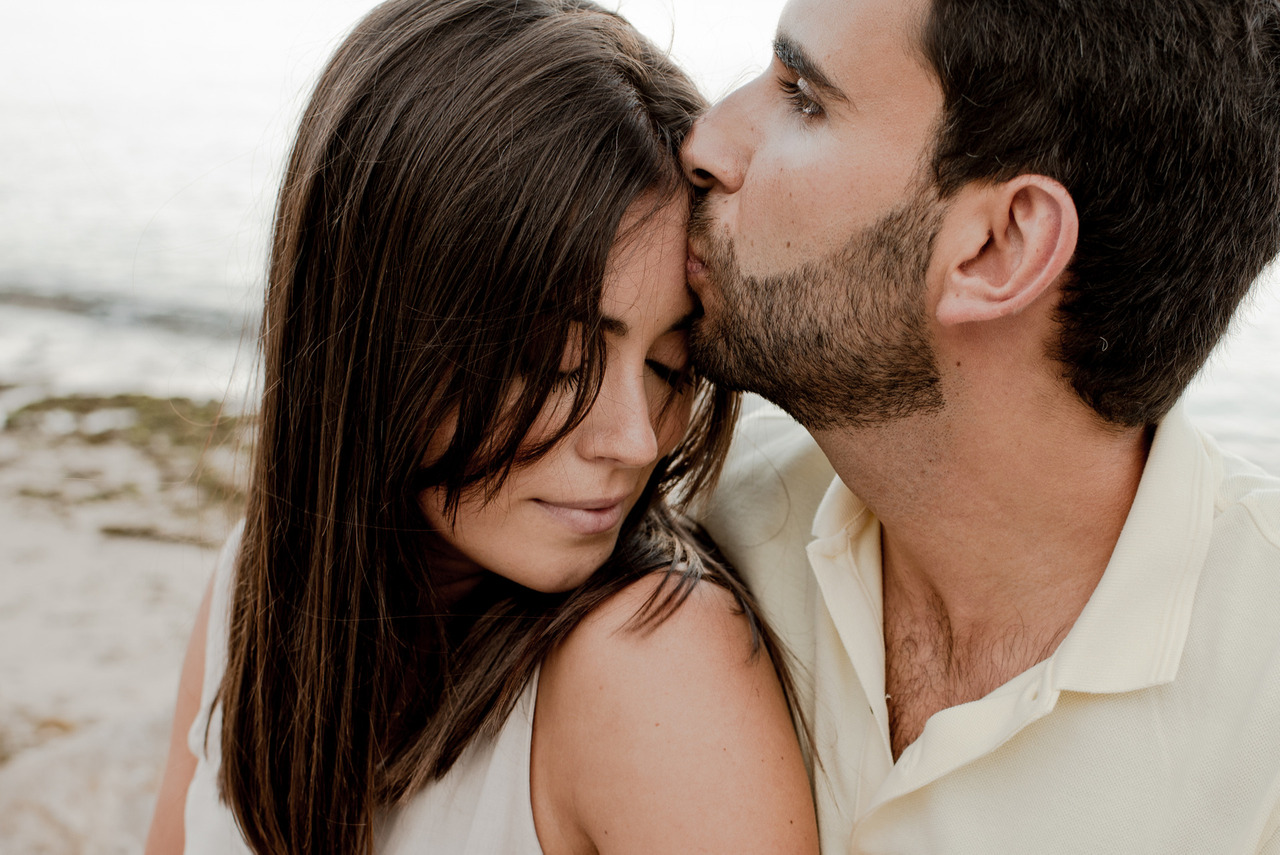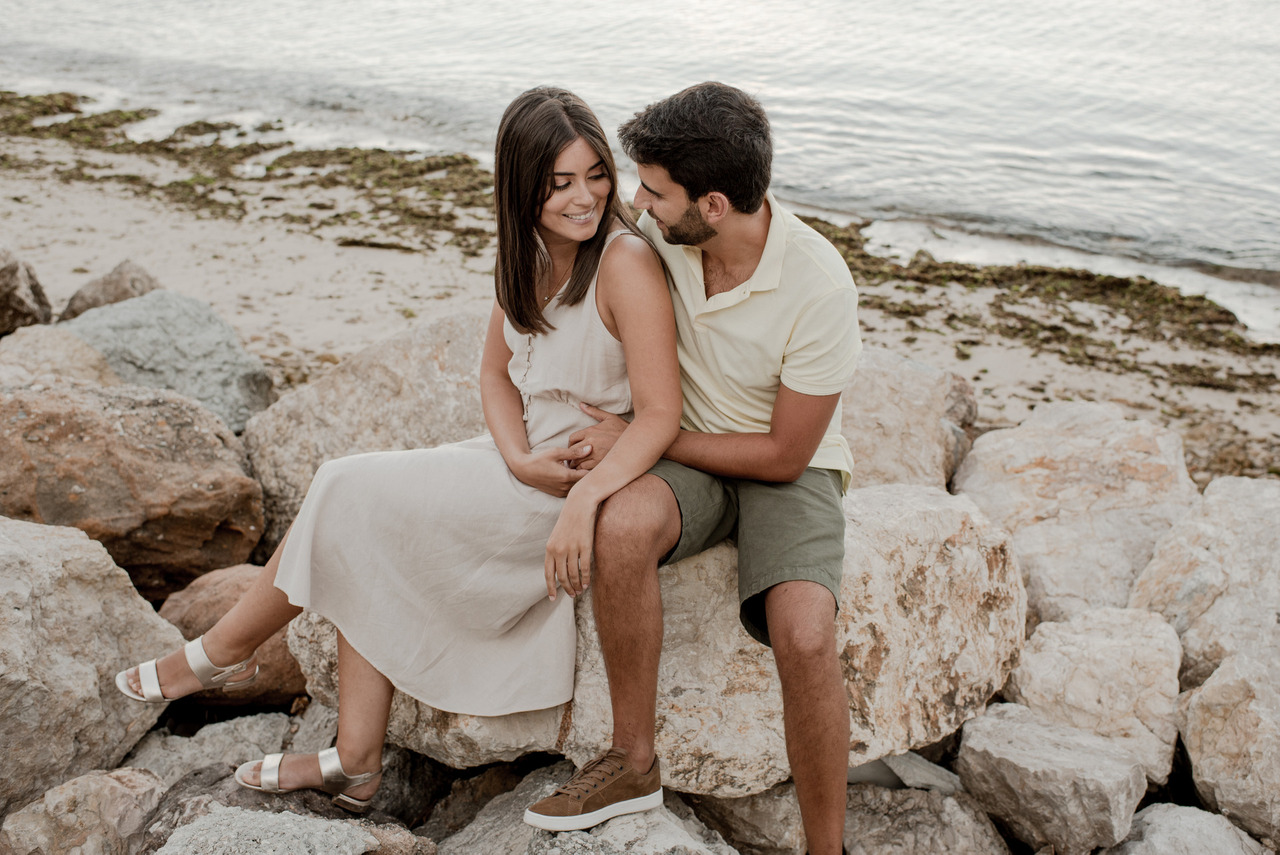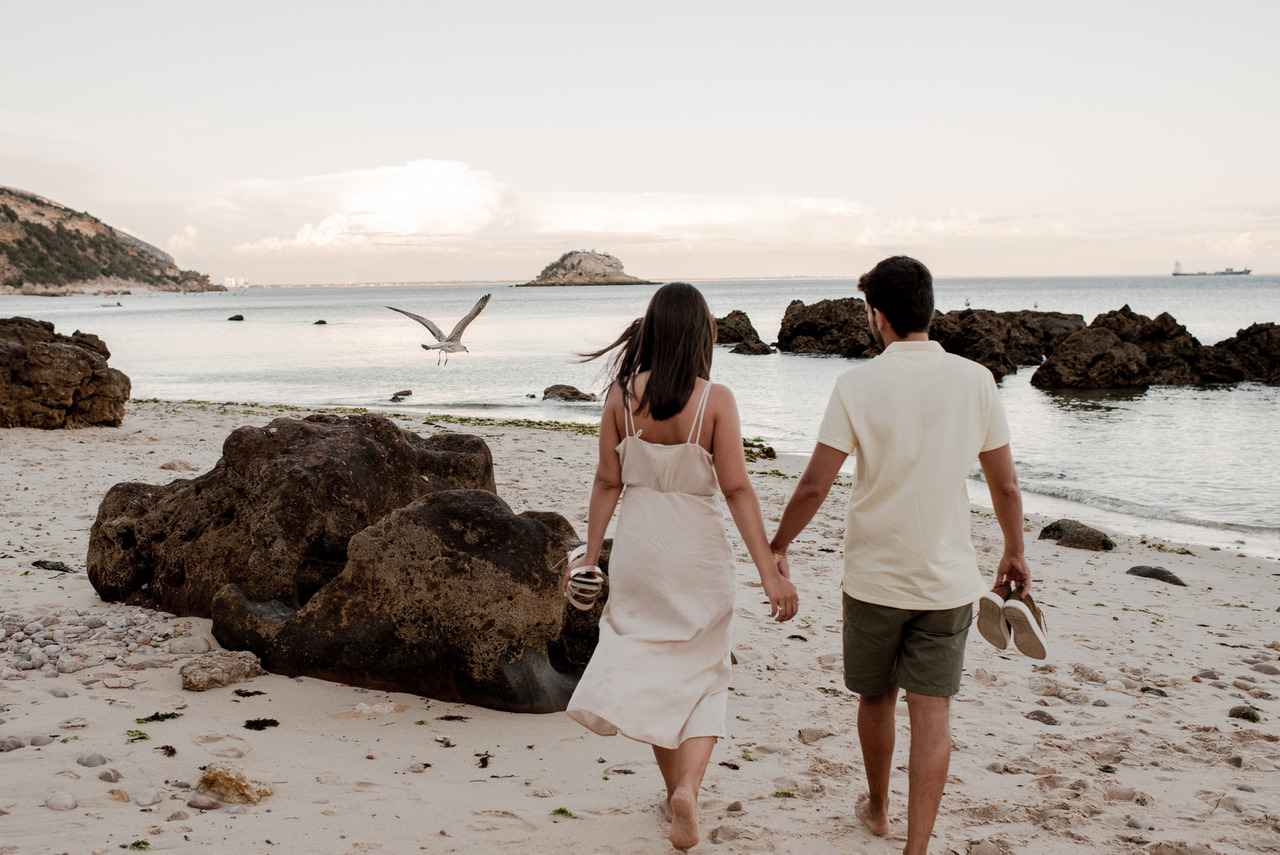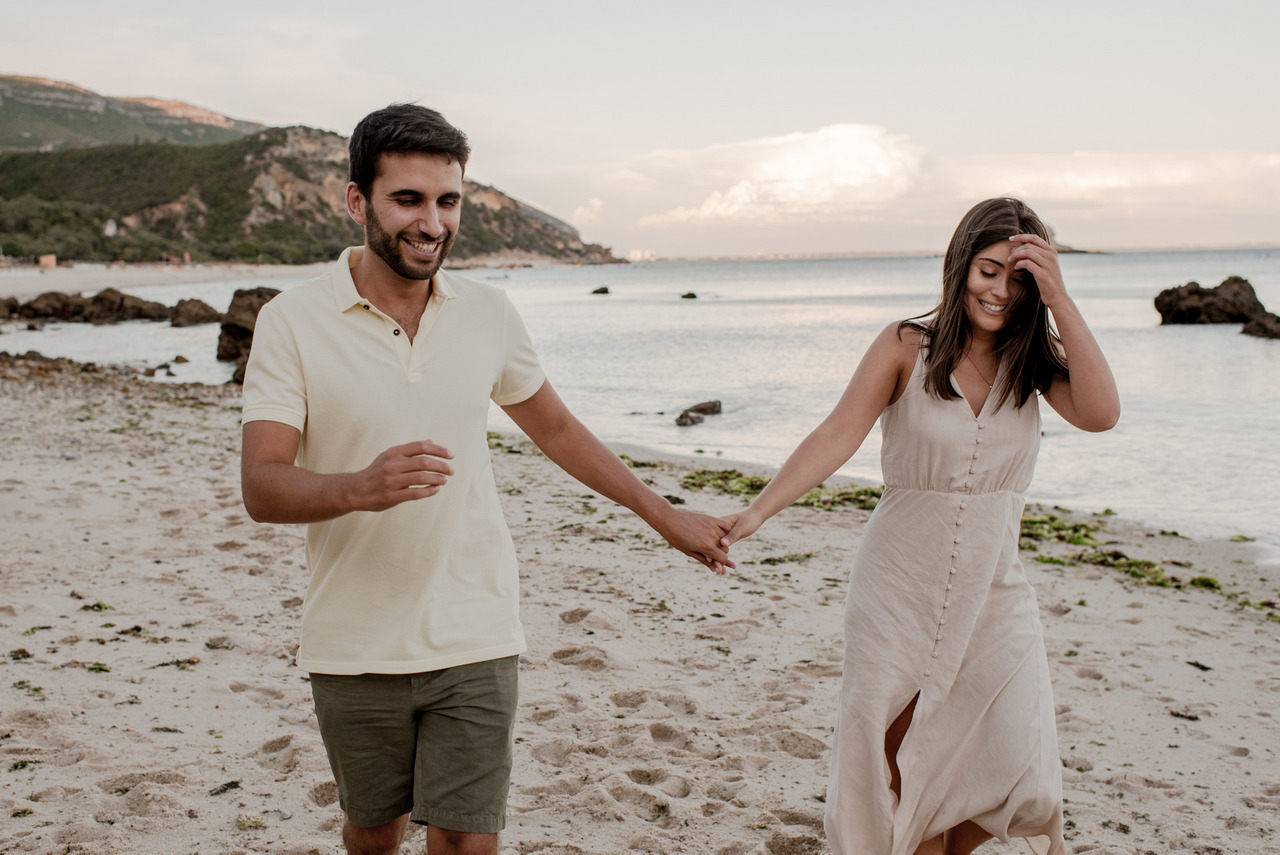 How long it takes a engagement photoshoot?
Engagement photoshoots take around 1h30/2 hours. The first minutes serve to make you feel used to the camera, so you can enjoy the process without feeling uncomfortable.
Usually, my advice to the bride and groom is: wear nude colors. Why? It gives the picture a different touch. But the most important thing is that you feel yourself. So, if you are a big pattern or strong colors couple, that's what you'll wear.
This day and experience will be another memory that you'll have together. In a few years, you will look back and see the photographs and that nostalgic feeling will take you both to a very sweet place. Also, you can use this photos for you wedding invitations.
In the end of the engagement photoshoot i like to feel that my couples got the best treatment and service. So, after all pictures are taken, i always provide a fun and unique experience in portuguese lands ;)